When Matt and I made the decision to move to Arizona, I made him promise me he would take me to Zion National Park in Utah. To be honest, I had followed all these incredible photographers who had posted so many amazing photos in Zion and I really just wanted to be just like them. HA!
Toward the end of our stay in Arizona, we had a free weekend (it was a rare thing this past year to have a weekend I actually wasn't traveling for a speaking engagement). Part of me wanted to stay in and take it easy but hey, you only live once, right?
So, instead of just sitting around at home, we decided to travel on my off weekend anyway. Stuck between a few different choices, we wrote down our top five locations on tiny pieces of paper (okay, it was actually a napkin we ripped up) during lunch at one of our all time fave restaurants.
We then through the pathetic little pieces of napkin, each with a different location written on them (Denver, San Diego, Zion, and somewhere else I can't remember) into one of our empty cups. I held out the cup and he closed his eyes and pick one. Lo and behold, he chose Zion!
After mapping out our journey from Phoenix to Zion, we booked cute little mountain lodges and motels along the way. We decided to stay in Flagstaff, AZ for the first night and we camped out at what had become our go-to motel, Green Tree Inn. It's the cutest and so affordable! The next morning, we woke up at 4 am to drive the rest of the way to the Grand Canyon with hopes of getting photos at sunrise. We just barely made it in time and it kind of worked…not as well as we had hoped but it was still absolutely breathtaking to just experience the first glimpse of light over the vast canyon. I could just feel the presence of God in the morning light and the Spirit in the cool breeze.
After surviving our early morning, we ran to grab breakfast and then make the rest of the drive up to Utah. We opted to stay in Kanab, UT instead of staying in Springdale (where Zion National Park is). It's only about 40 minutes away and way more affordable. I'd highly suggest doing that if you're planning a trip there but don't exactly want to spend an arm and a leg on a hotel.
We finally made it to Kanab late on Thursday night. I could hardly sleep I was so excited. The next morning, I leaped out of bed and woke Matt up (like Nemo did to Marlin on his first day of school in Finding Nemo). I just could NOT wait to finally get cool photos at Zion like I had seen so many other bloggers do.
God had other plans, though. It was a rainy, snowy, overcast day. The cloud cover hung so low that we couldn't see the top of any of the rock.
While still beautiful, it wasn't exactly what I had in mind. Matt suggested we start with a short hike to the emerald pools. I of course, looked up the Emerald Pools to make sure they were actually emerald green. All signs on the internet pointed to yes! So, I agreed and put on my hiking boots.
The dirt had turned to mud from all the rain so the hike felt more like walking in brownie batter than it did like a hike up a mountain. After two miles of sloshing through the mud, we finally made it to the emerald pools…I'm pretty sure the look on my face as I huffed and puffed communicated my disappointment. They weren't emerald at all. All the runoff from the rain had turned the water an icky brown color.
I hiked all this way for this?!
Matt insisted that we still take photos. So, here they are, pretty unimpressive, huh? At least not what I thought they'd be.
After snapping a few photos and freezing our buns off, we began to head back. I was hungry and grouchy and covered in mud.
The next day was much better weather-wise. We hiked to Observation Point (8 miles with a 2000ft gain in elevation!!) and I honestly thought my legs were going to give out. The hike itself was a butt kicker but the view a the end is well worth it, though!
I'd highly recommend this hike over Angel's Landing. It's safer, far more scenic, and actually takes you 1000 ft higher than Angel's Landing lookout!
After enjoying a big steak dinner in the park, we went back to crash at the hotel in Kanab before driving home the next morning. While I'd still recommend checking out Zion National Park, it definitely didn't turn out exactly how I thought it would.
Then again, maybe that was the whole point of the trip. Maybe that little road trip wasn't really about the scenery or the photos but about the lesson it would teach me.
Because I think we do that in life–we look at our options, cover our eyes, pick one, hope it'll work out, set these insane expectations (generally based on comparison), but then sometimes it rains. Sometimes the cloud cover just won't lift and we long for sunlight. Sometimes we hike our way through mud and dirt and up mountains and into valleys in hopes of arriving at some marvelous destination only to feel marvelously disappointed with what we find.
You know, they always say life is about the journey, not the destination. And I think we like to say that but so often we forget it. The journey prepares us for the real destination. It keeps our heart in check. It humbles us. It makes us depend on God when we're low on fuel and driving in the middle of the desert. It challenges us to take one more step through the sloshy mud.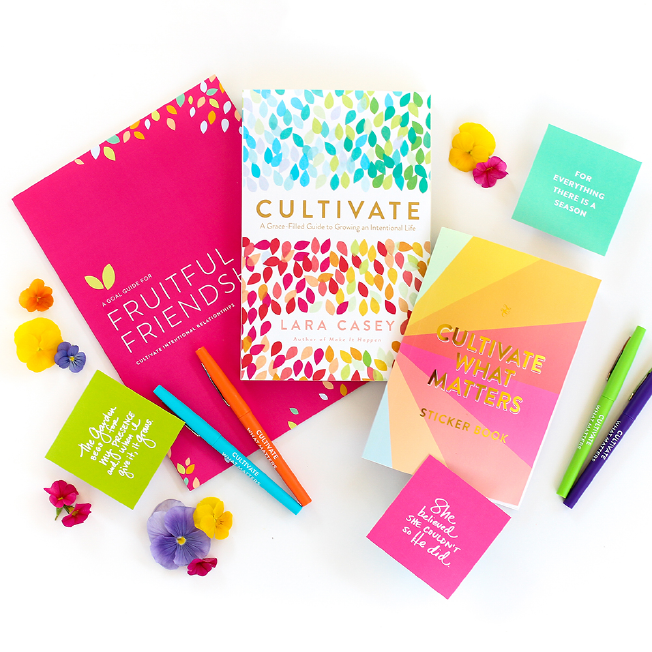 And when we get to the emerald pools, expecting it to be the destination we had in mind but it's not…well, then, that just must mean there's more to the journey. More hiking to do. More uphill hiking to do. God doesn't promise it'll be easy. He promises it'll be worth it.
God doesn't promise it'll be easy. He promises it'll be worth it.
Click To Tweet
"Rejoice and be glad, for your reward in heaven is great; for in the same way they persecuted the prophets who were before you." Matthew 5:12
So, when feel like life has been an endless uphill hike that just hasn't gone how you planned:
JUST GO and KEEP GOING regardless of the weather and circumstances surrounding your life because with the right attitude, it will be amazing, it can be beautiful, and the sun WILL come out and reveal a glorious plan unfolding.
Shift your perspective, loosen your tight grip on your plans, and look at the truth of God's Word that says, "The heart of man plans his way, but the LORD establishes his steps." Proverbs 16:9